Tucuman Brushed Wool Blanket
This rug was woven on a traditional by Hugo Astorgas (pictured below) in Amaicha del Valle, Tucuman, Argentina. He uses a large traditional loom to make his creations. The color palette features all-natural undyed virgin sheep wool.

The wool is brushed using a wooden contraption after it is woven to give it a looser, fluffier texture than the tightly woven wool carpets. The blanket includes frills on three sides, with the fourth edge left purposefully smooth for the head.
Details:
Colors: white, gray and black.
Dimensions: 6'9" x 6'0" - completely covers a double bed
Hand-spun, undyed, and artisanally dyed yarn
Material: 100 % Lambswool
Made in Amaicha del Valle - Tucuman, Argentina 
One of a kind
Hugo and Marta Astorgas work together to create some of our favorited loomed carpets and tapestries in Amaicha del Valle, Tucuman, Argentina. Hugo learned from his father, carrying on an age-old tradition.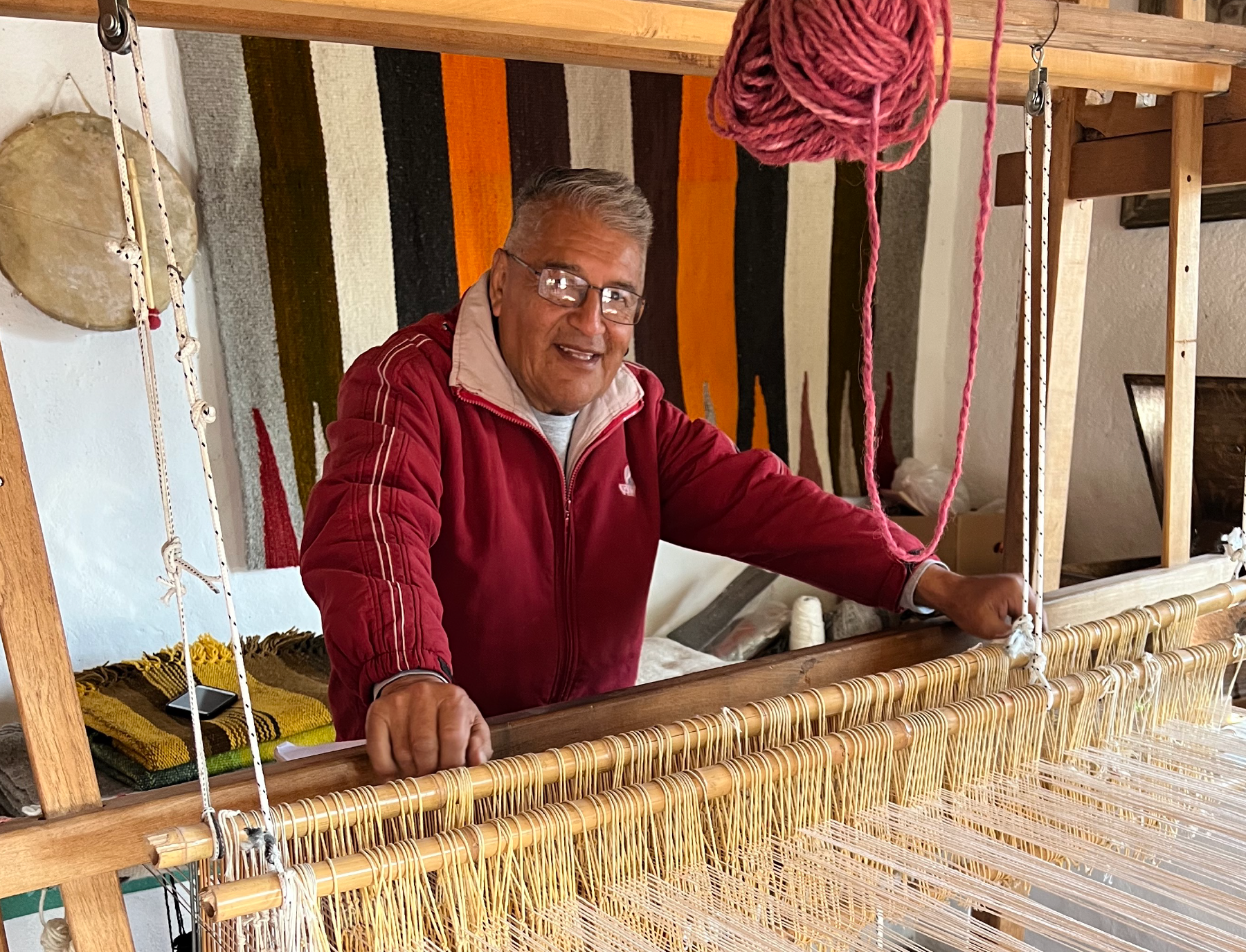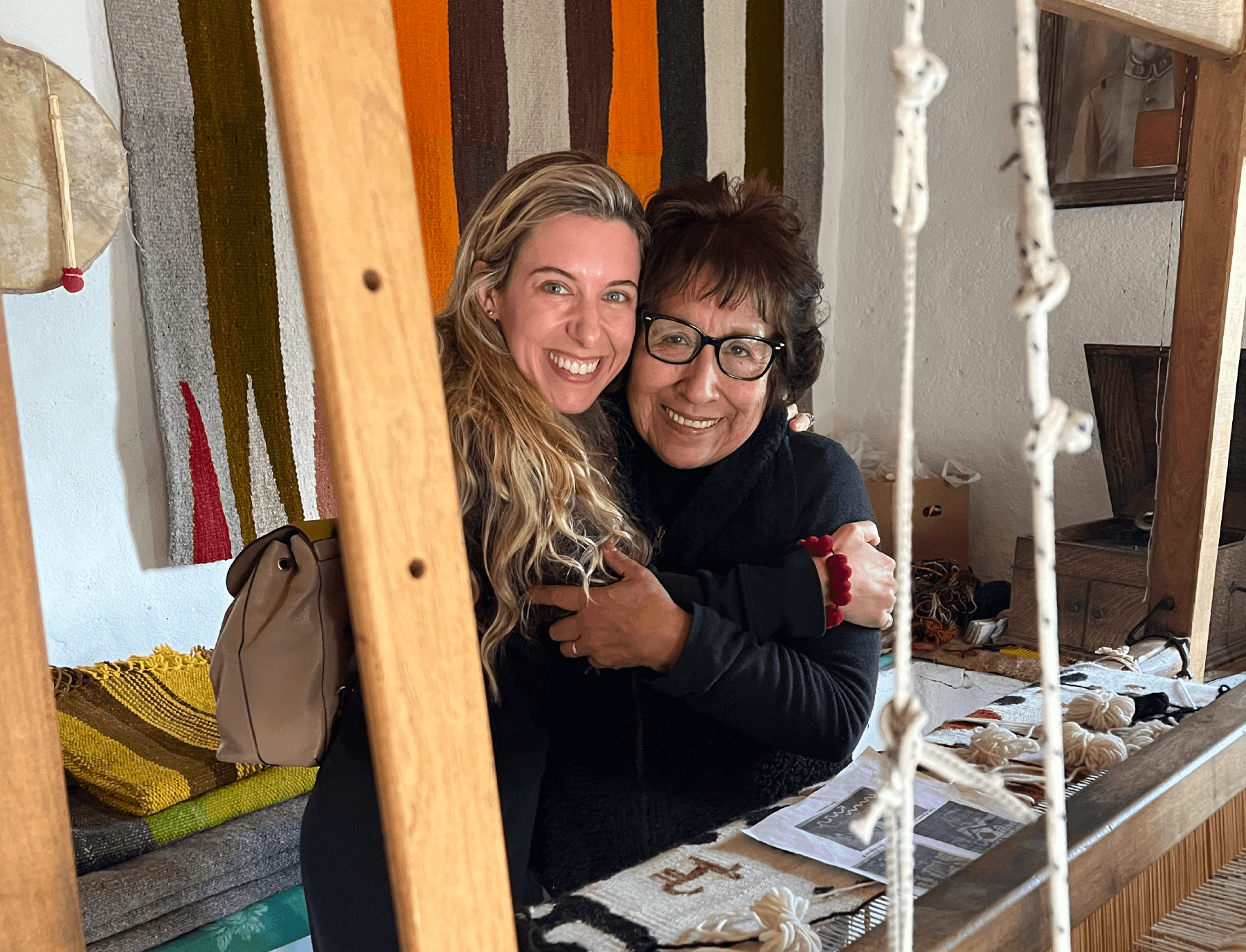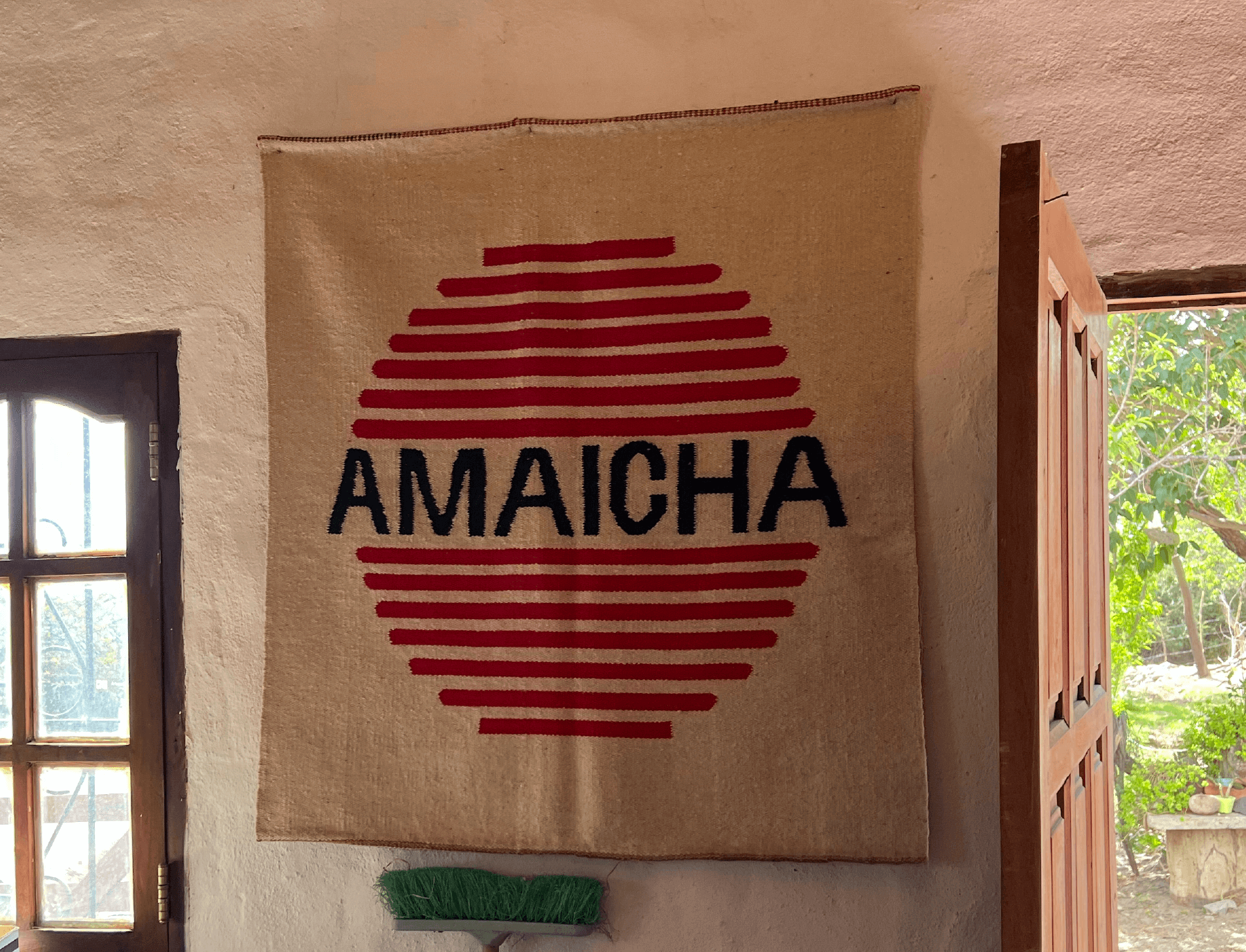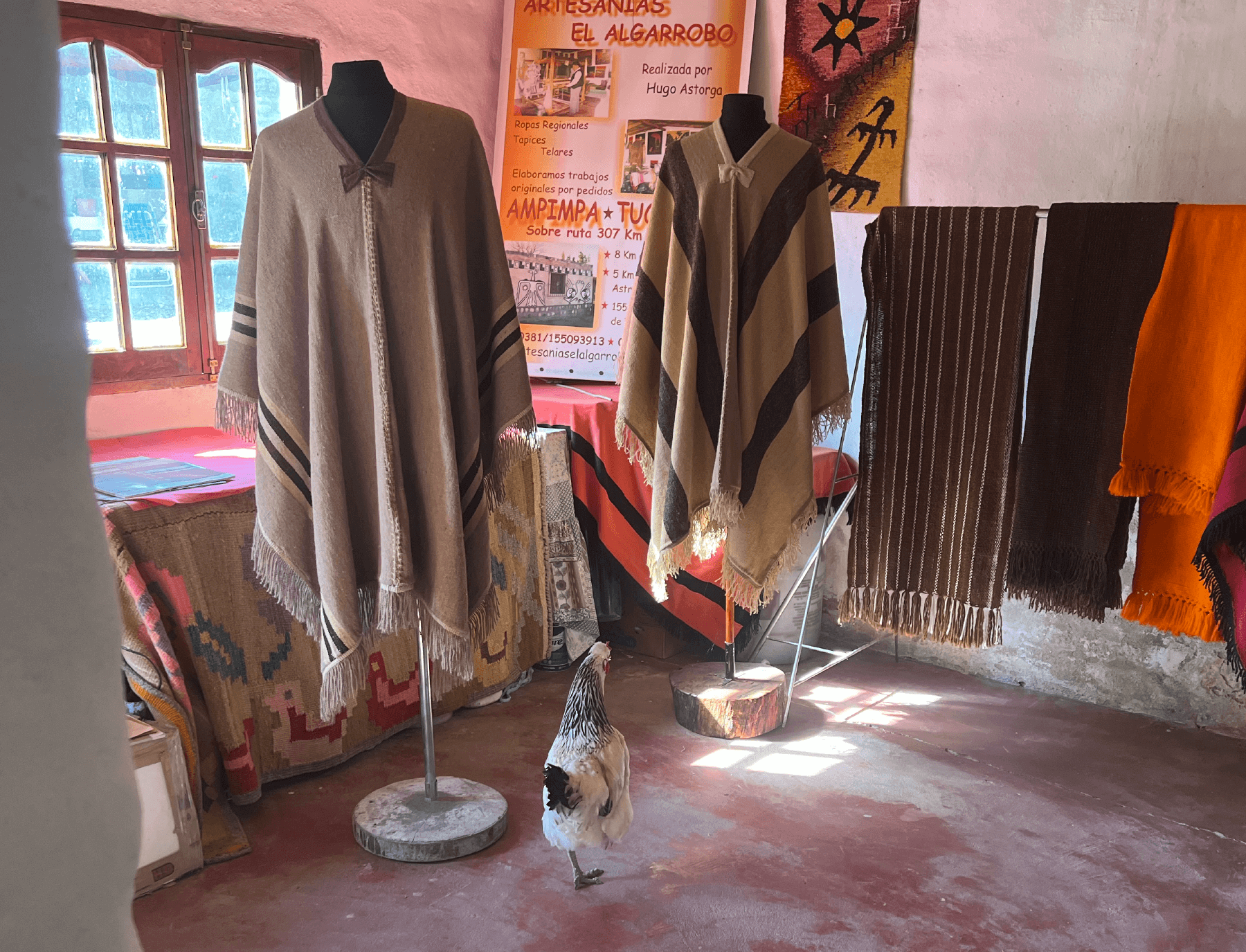 Hand-Made Warmth
Give your home, beautiful, unique, and warm, hand-woven pieces. Made by incredible, expert artisans, they will surely liven up any space.