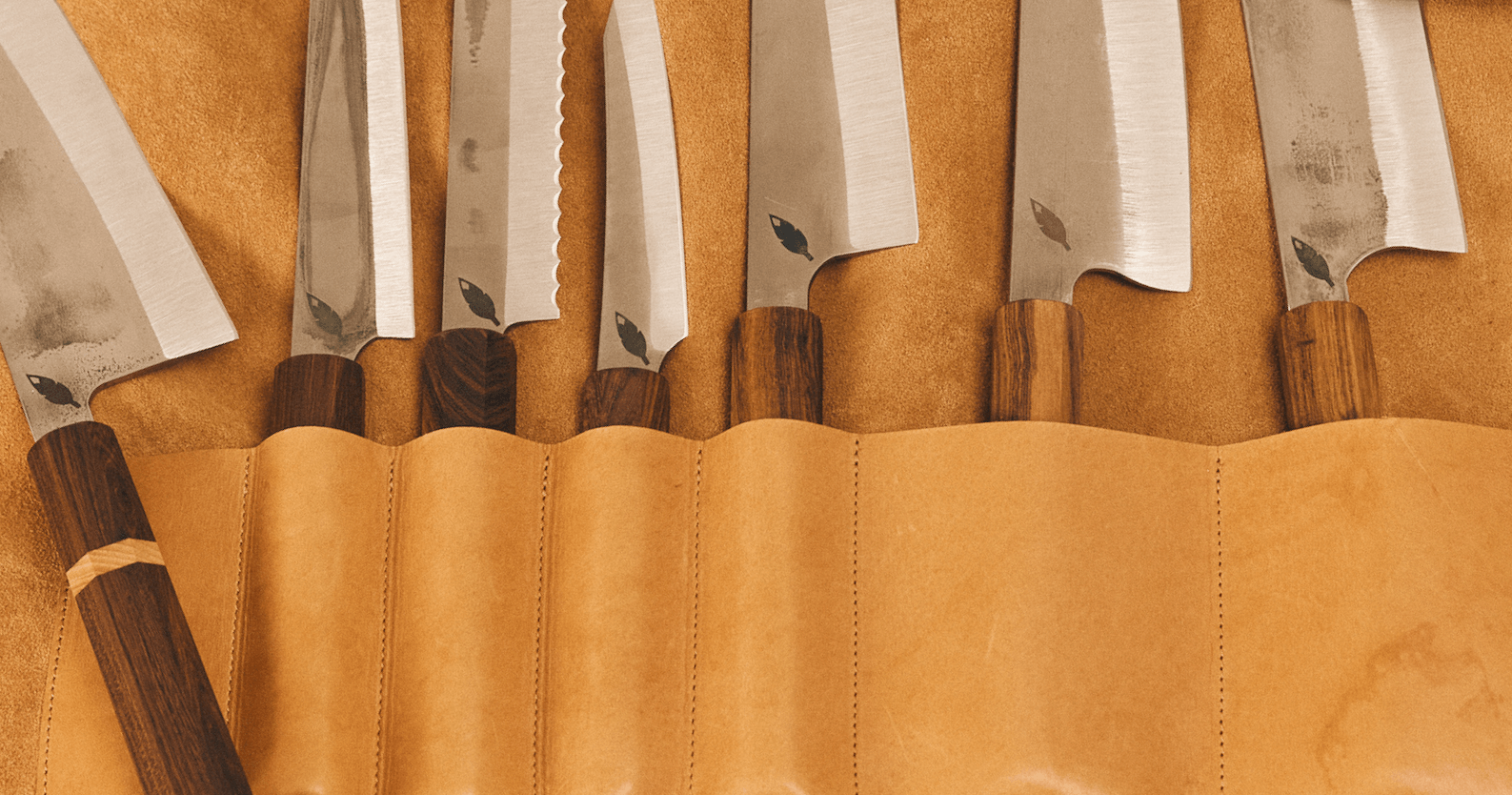 3 products
Our leather knife roll is the perfect transport for your beloved cutlery collection. 
If you're here, it is because you value high-grade kitchen knives, and have probably invested in a collection that includes a blend of performance, design, and of course, quality - if you haven't yet, you know you are tempted! 
A solid knife collection is an investment!  It's important that your precious kitchen chef knives are well protected so that they will be with you for the long run. If you're going to be traveling with your knives, our rolls will get you there safely, and in style!
Featuring five 2-inch pockets, and two 4-inch pockets, there is plenty of room for your finest pieces. It is made from Argentina's finest vegetable-tanned leather by the esteemed Nimes Leather Workshop in Buenos Aires Argentina.