The Snake
This decorative mask is hand-carved and hand-painted using traditional techniques by skilled artisans from the Chané indigenous group in Salta, Argentina. These masks have a sacred and personal connection to each artisan and their culture. This is a unique, one-of-one piece signed by the artist. 
Please note this mask is made of the porous native Argentine wood called Palo Borracho, and is intended for decorative purposes only.
Size: 8.1in x 7.9in x 5.1in
Our Chané Masks are all made in Salta, Argentina. Below you can see pictures of Ricardo and Diego Saravia, Máximo, and Rene Castro who are part of the mask making community.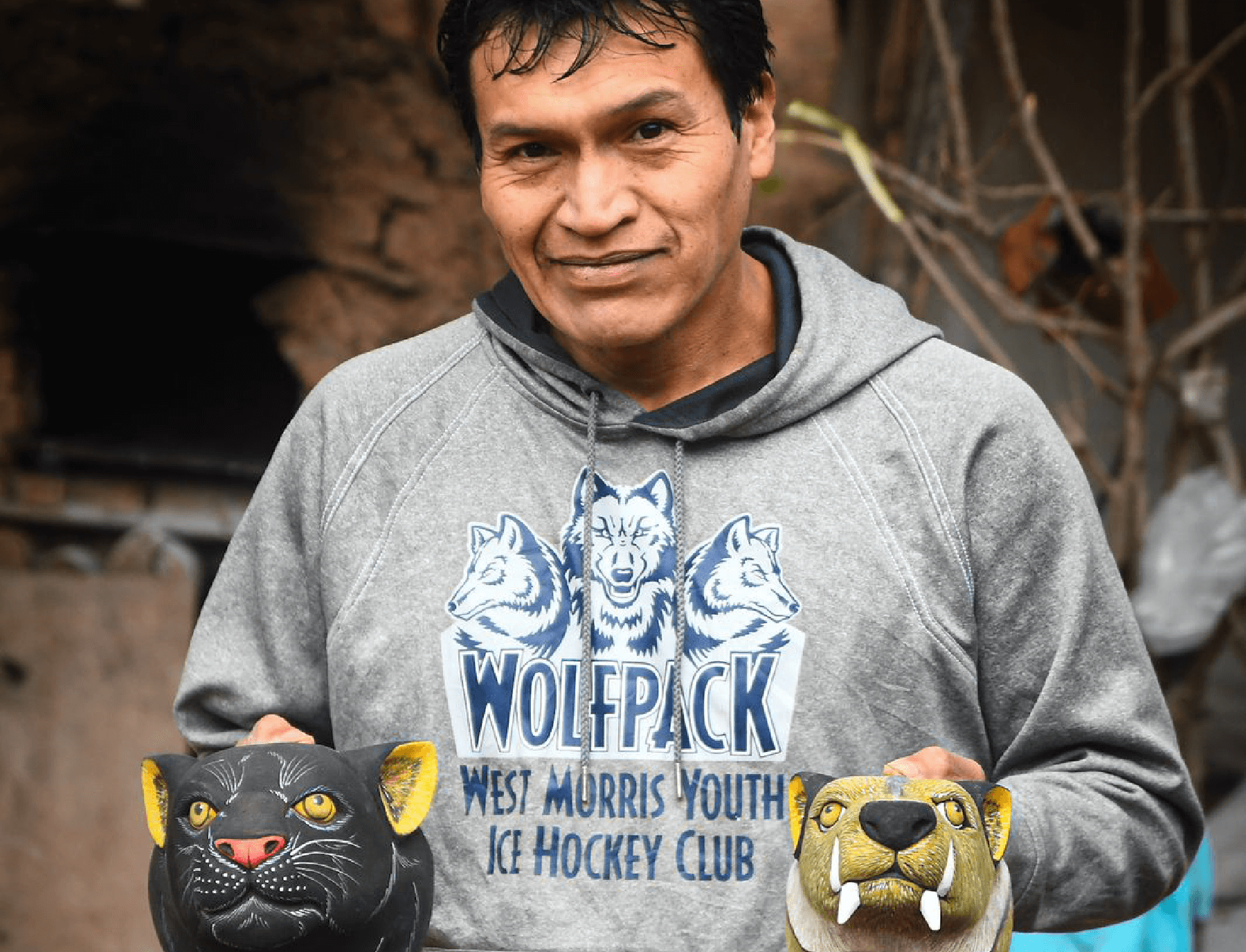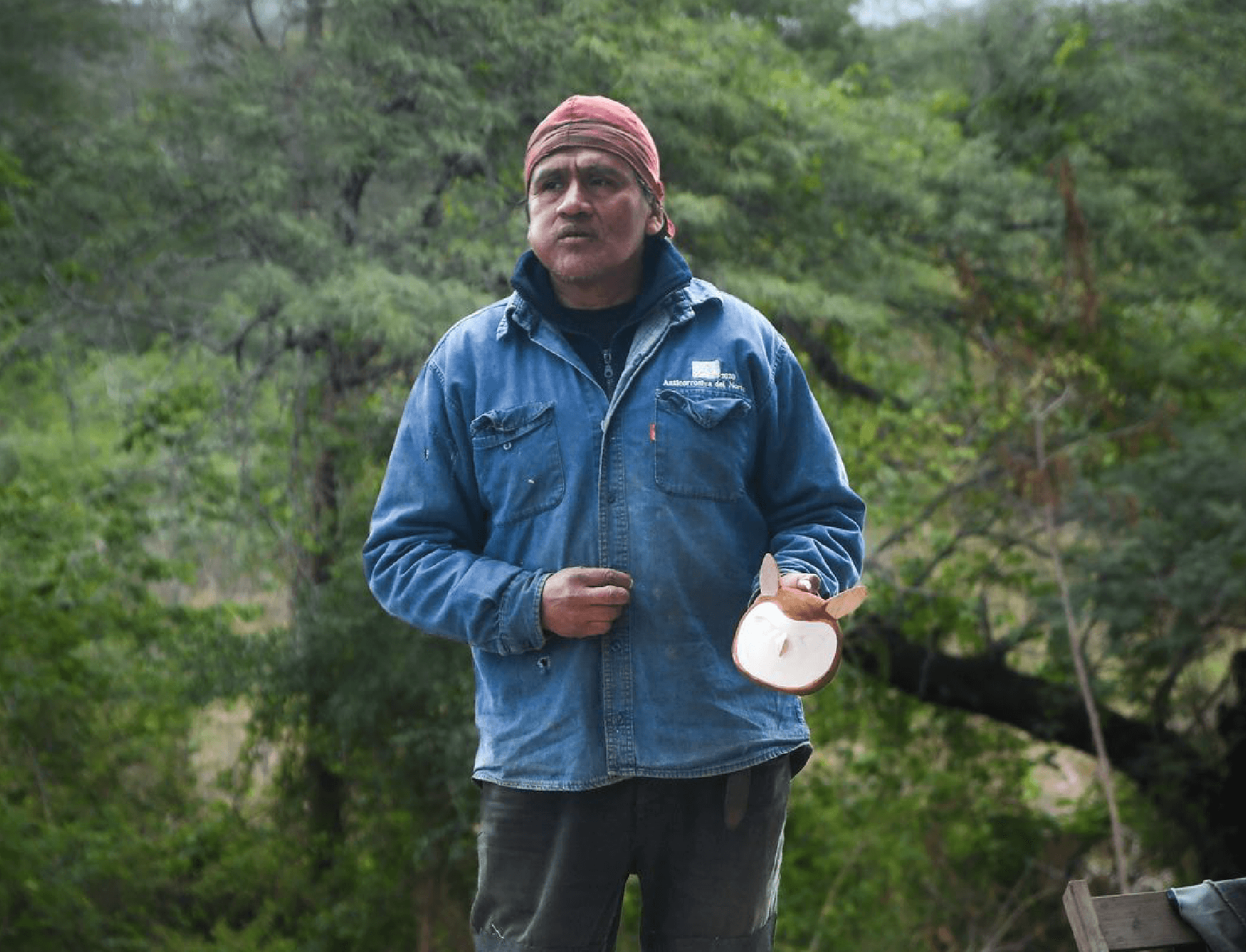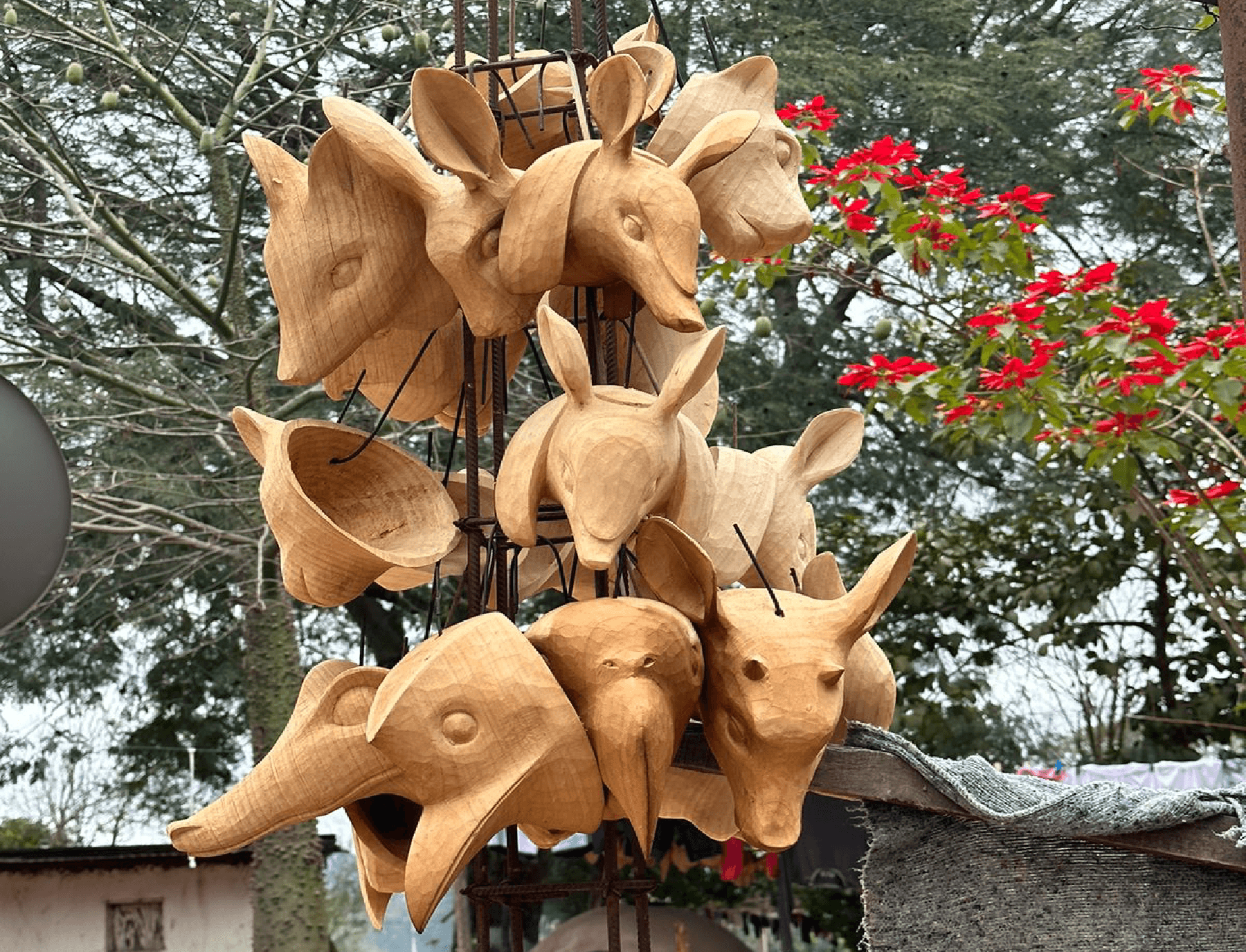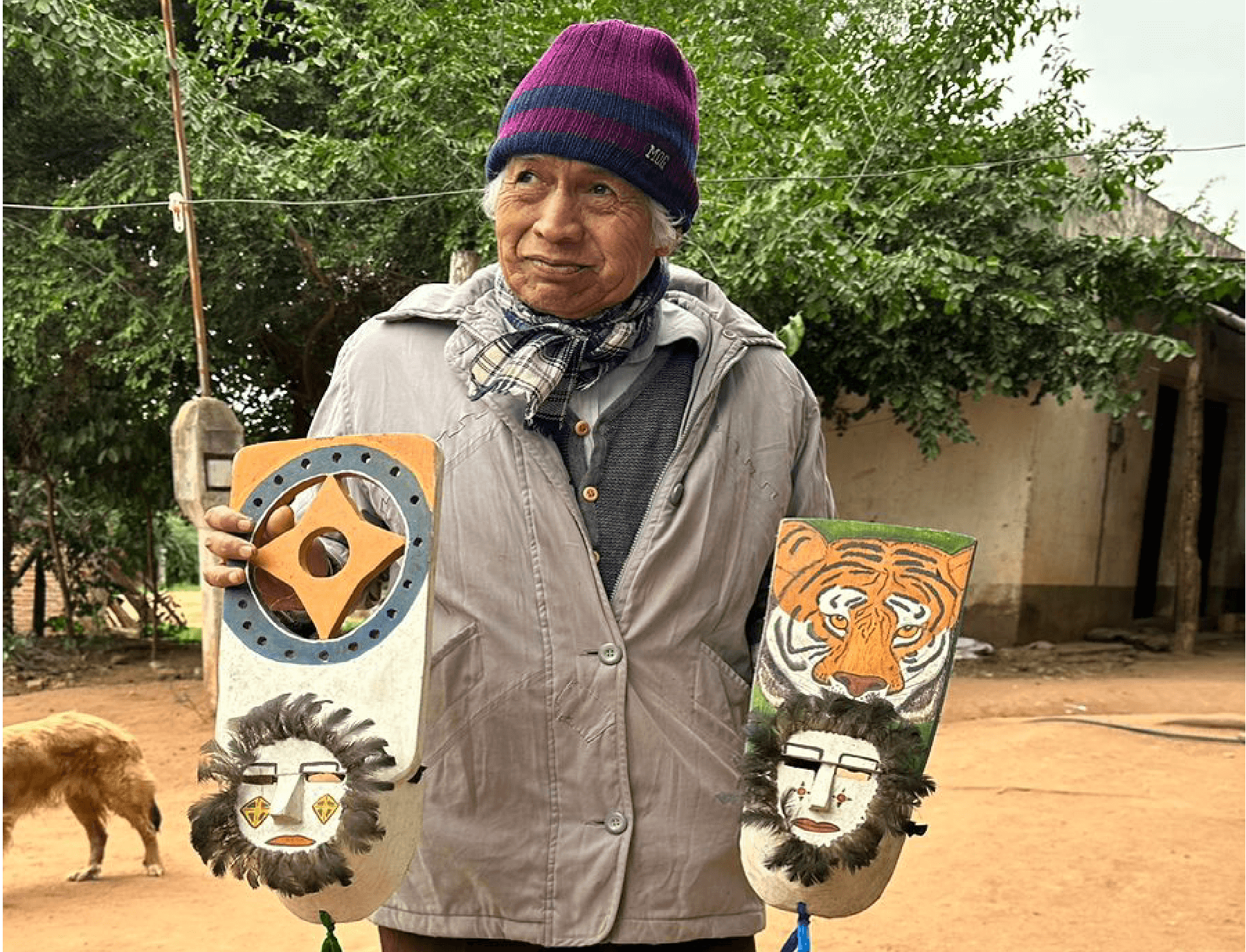 toucan
love the toucan! i've got several masks up, this is a great addition. color is vibrant, the seed in the beak is a great touch. these masks are cool, highly recommend. shipping is incredibly fast, and the owner is friendly and responsive.
Love it!
I buy these masks for my daughter, who loves them, has them Yangon her wall and sometimes plays with them. (She's 2.) Cheers!
Gorgeous art!
I purchased the eagle for my son's room and it is just beautiful! Will definitely purchase another!
Breathe life into any space
Chané Masks bring incredible energy to your wall space. Bold and beautiful they are a great conversation piece.